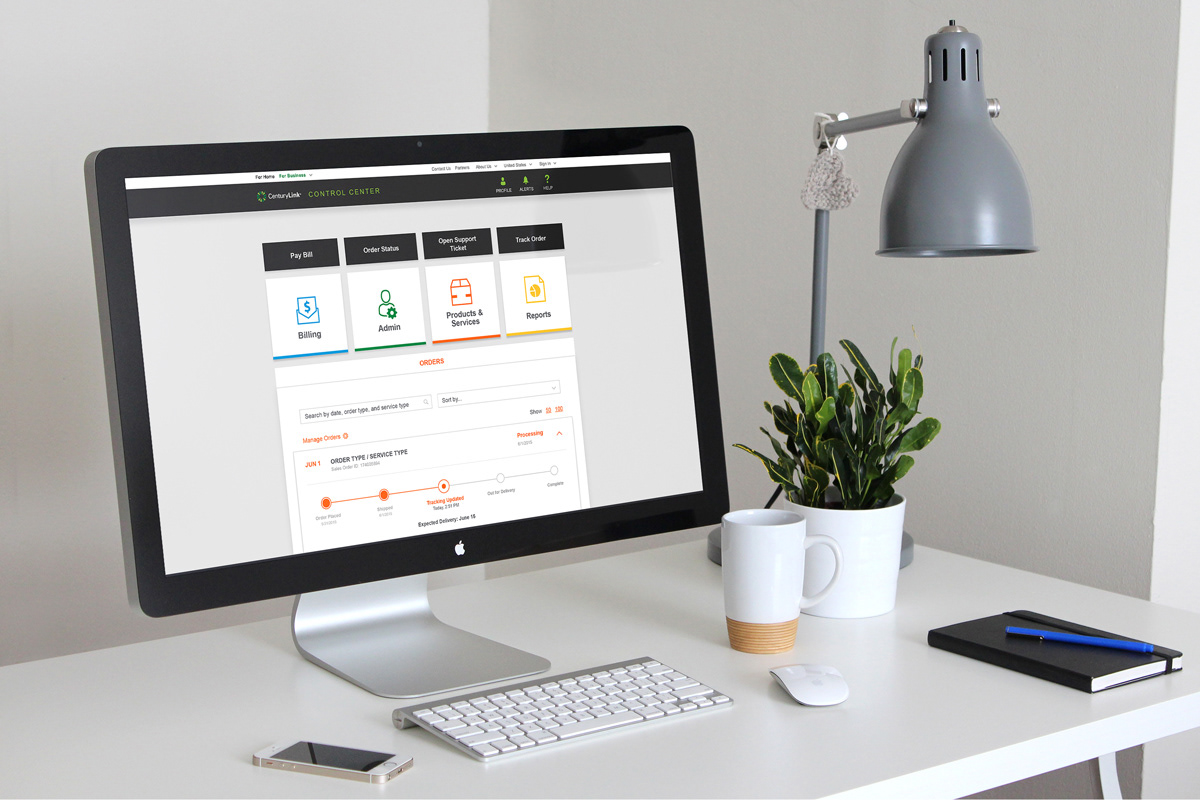 CenturyLink Control Center
CenturyLink's Control Center allows Small and Medium Business customers manage their account details. This project handled the complex reorganization and breakdown of the existing portal conglomerate. The existing system was outdated and difficult to navigate, and overall, an incongruous experience.

Because I was consolidating several existing portals, I started with a card sorting activity delivered to existing CenturyLink Business customers. This provided insight to which tasks were most important to users and to eliminate repetitive content. After analyzing the results, I narrowed the Control Center to just four primary sections.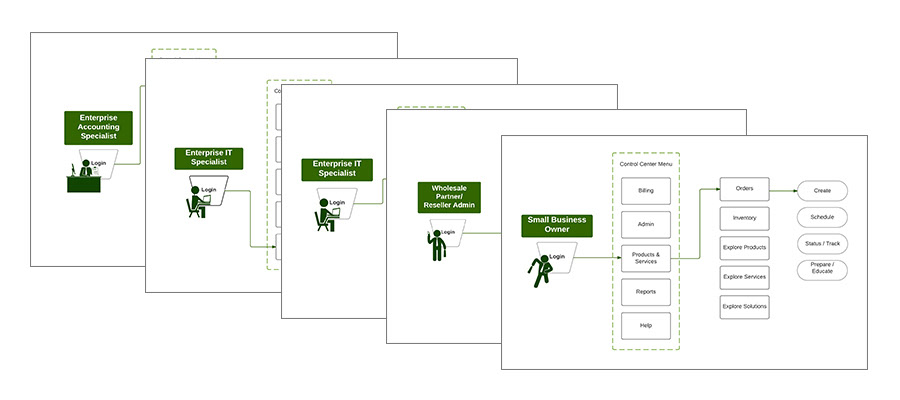 Next, my team developed 5-6 use cases based on the existing personas. This ensured that when wireframing began, we would design the necessary functionality for each of our persona groups, and would keep the user at the forefront of every design decision.
As this was a very large scale project with complex functionality, the work spanned over several months. My team continually used first-click testing to verify whether or not our design concepts were working. Below is an example of from one of our first-click tests on navigation design options. This portal includes a customizable menu with quick links that would be autopopulated with frequently used tasks. 


Project Status
This project is available only to CenturyLink Business customers via login. Use the links below to view the interactive prototypes:
_________________________________________