Kenandy
Kenandy offers enterprise businesses a cloud ERP solution that simplifies resource planning. Their website redesign aimed to optimize user engagement and increase conversions throughout the site.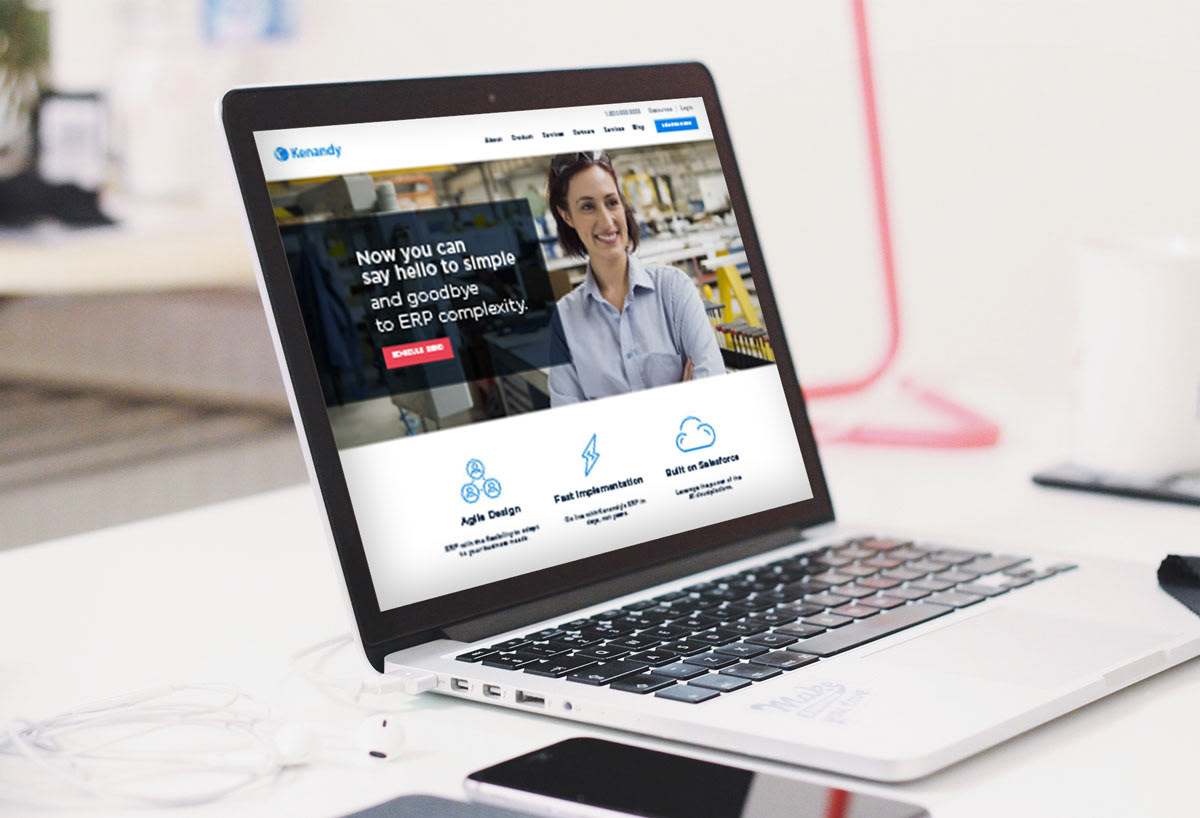 The first goal of the website redesign was to build a new site foundation through UX, visual design, and engineering. On a secondary level, Kenandy wanted their new site to reflect the company's rebranding strategy and lay the foundational groundwork for the next few years of growth.
Kenandy's former website was difficult to update on the backend and had become unmanageable. They lacked the infrastructure to A/B test CTAs and gather data for lead generation. The site's information architecture needed an overhaul to highlight more relevant information and improve SEO.
The UX strategy aimed to optimize user engagement and improve content organization throughout the site. I started by examining the existing site map and content structure and looked for places where we could consolidate content and refine copy for greater clarity. I then simplified the information architecture with a revised site map. We eliminated main navigation categories that lacked a strong information scent, and improved copy site wide to make content more clear and concise. Next, I created wireframes for both desktop and mobile views that aimed to optimize the page flow throughout the site.
___________________________________________