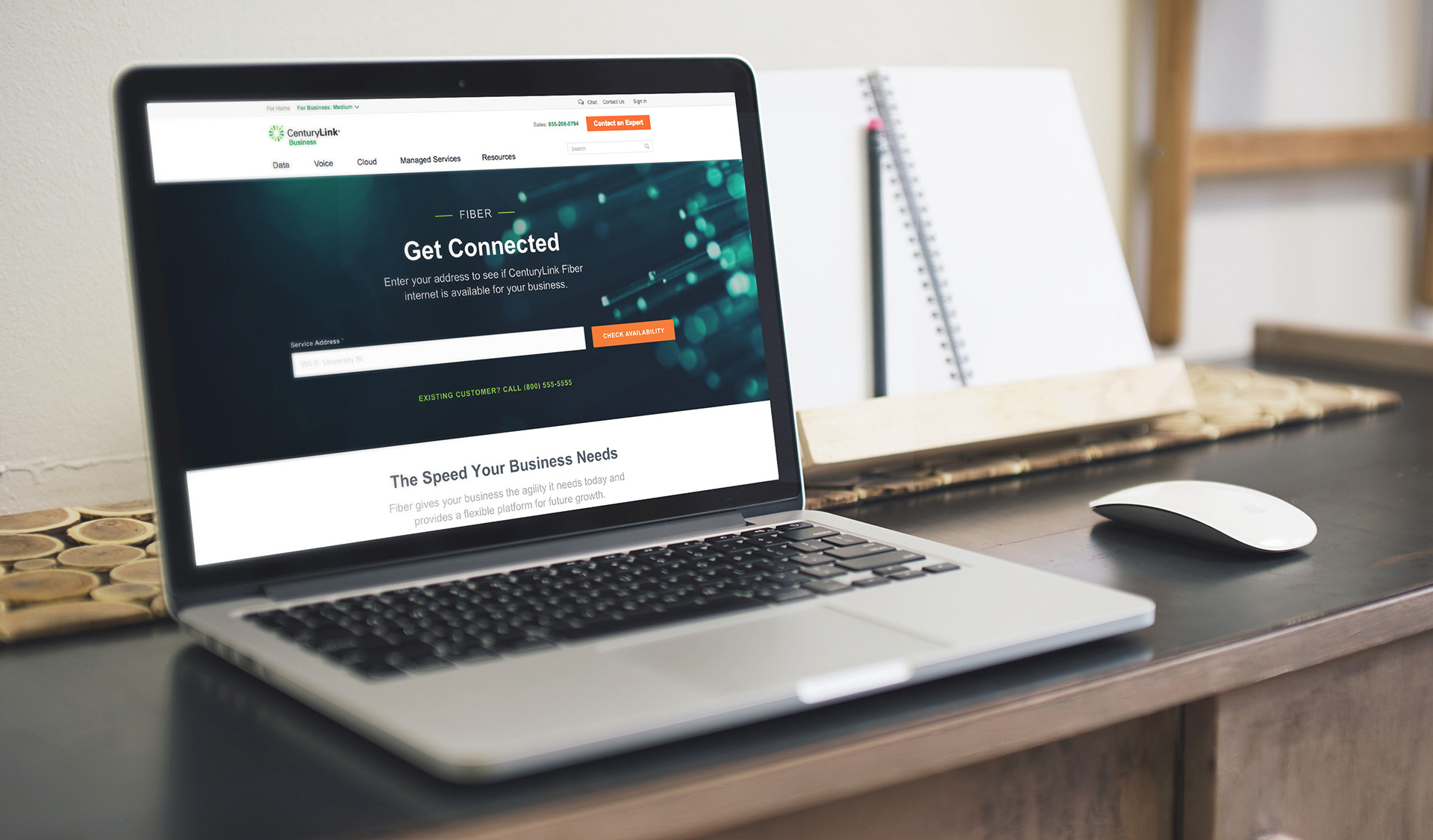 CenturyLink Guided Selling Tool
The Guided Selling Tool helps Enterprise and medium-sized businesses determine their eligibility for CenturyLink's fiber internet service through an interactive experience. The tool helps customers determine availability in their area and then guides them through the available plans, features, and pricing.
To start, I conducted competitive research of other telecommunication companies, such as Comcast and Google Fiber. Because of the limited enterprise offerings, I expanded my research to include consumer and small business offerings. Through this research, I hoped to gain insight into:
     • How many companies offered interactive sales tools
     • Ease of contacting a sales representative directly
     • Quality of information provided
Then, I developed a customer journey map to ensure we would design for every touch point. This exercise helped the team assess ways we could still capture lead information from potential customers and reduce potential bounce rates.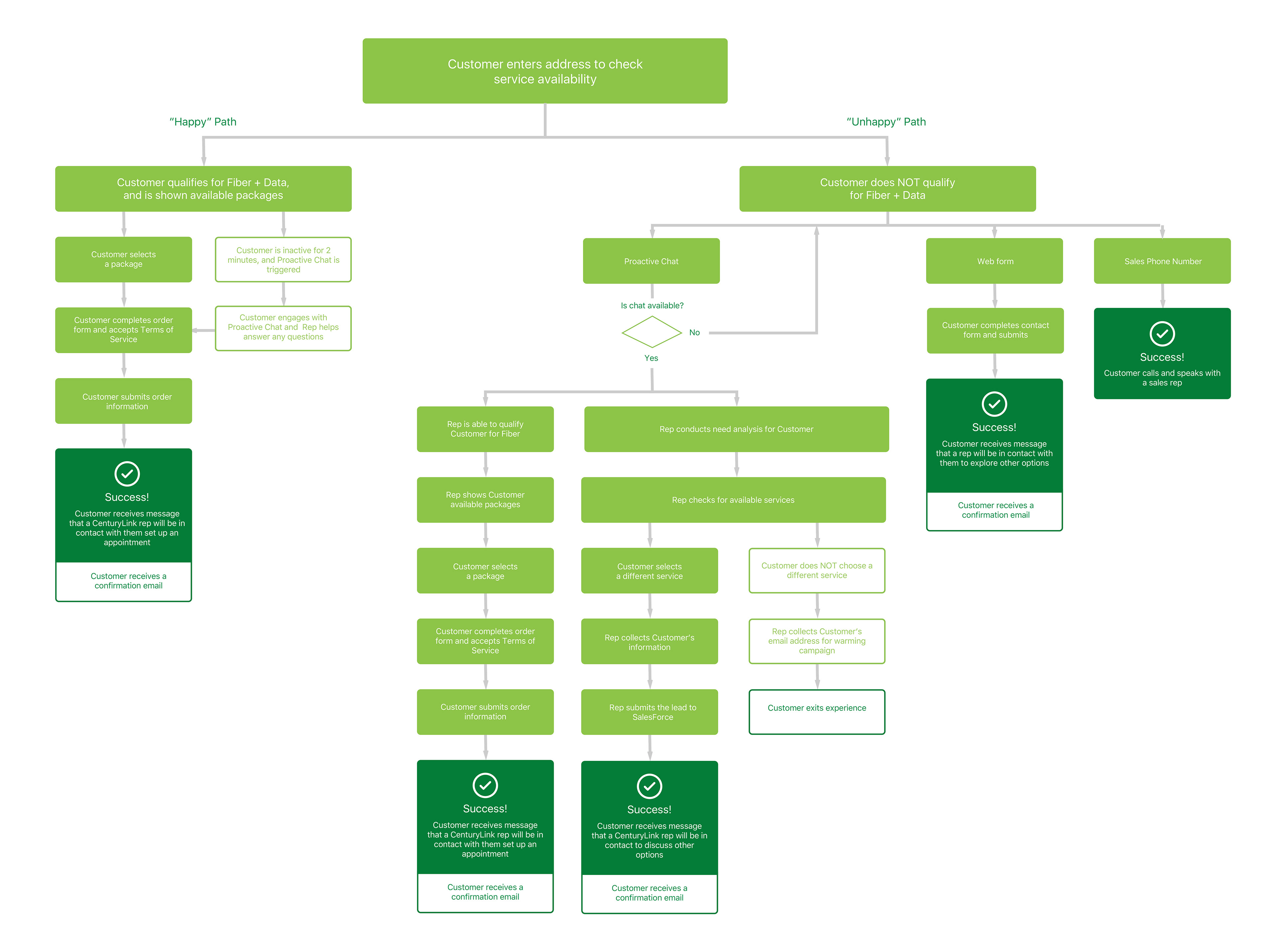 The team initially presented CenturyLink with two different flows, varying in complexity and layout. After the client selected their preferred flow, I continued to flesh out the experience, including error states. I developed the wireframes into a clickable prototype.
This project was part of an ongoing series of work for CenturyLink Enterprise and lasted about three weeks. On this project, I lead the UX from discovery to design handoff.