Caputo's Market + Deli
A staple of the Salt Lake food scene, Caputo's needed to overhaul their entire website. I focused on improving their eCommerce experience and bringing aspects of the customer community to their online experience.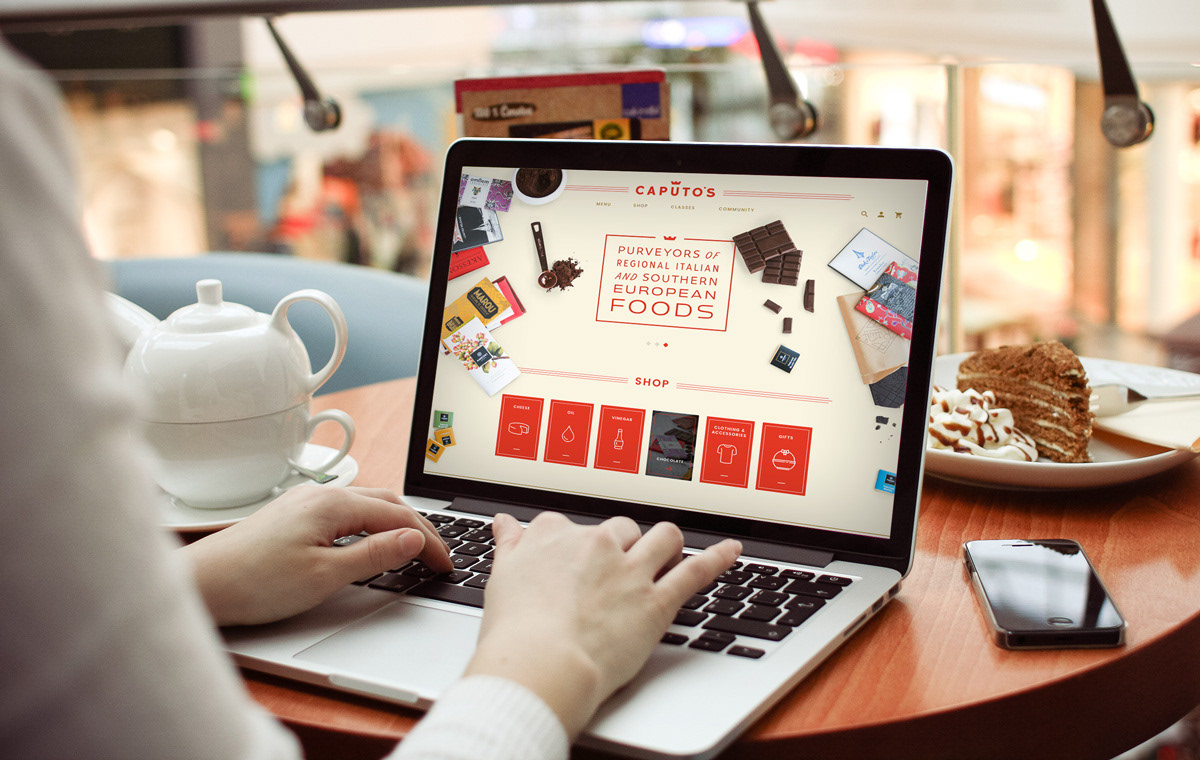 Family owned and locally operated, 
Caputo's Market + Deli
 is a staple of the Salt Lake food scene. They're nationally recognized for their expertise with both chocolate and cheese, but their website didn't reflect the craftsmanship and breadth of knowledge behind their products. An outdated and inefficient eCommerce experience prevented them from achieving further growth.
Caputo's asked to overhaul their entire website. They hoped to bring the warmth of their vibrant customer community to their online experience, and needed to improve the usability of their ecommerce section. They also expressed serious frustration with a broken backend system that failed to accurately track product inventory and class registrations.


After the project kick-off, we had a clear understanding of Caputo's pain points and their needs. Our team discussed adding new content to the site and restructuring the information architecture. To begin, I developed a card sorting activity to understand how their customers navigated the eCommerce experience and perceived the brand overall.


The results were telling: The card sort results showed that users struggled with industry specific terms, such as 'Meet Your Monger' and 'See the Cheese Cave.' Users seemed to struggle with the overall number of categories, and the marketing categories, like 'Caputo's At Home' and 'Cravings—Monthly Products.'


I used this insight to refine the information architecture for a simplified experience. We cut content categories that indicated user confusion or that simply lacked enough content to warrant a dedicated page. I combined some sections, such as classes and events, around a common user goal. Lastly, I thought about how I could better include community features, like signature recipes and in-person classes, to their eCommerce experience.
With a simplified site structure in hand, I began developing wireframes. I designed the homepage to introduce the Caputo's product and establish the community-centric experience within first view. The large hero space emphasizes quality, featuring beautiful images of Caputo's food and products. Next, the user is introduced to their shopping categories, and then lead to community features, like how-to videos and blog posts.


The community aspects are also featured within the eCommerce experience. When viewing an individual product, the user is shown related products, recipes that include that particular product, and customer reviews.


The website redesign strategically repositioned Caputo's as craftsmen, modernized the layout, and enhanced the site's functionality as a whole.



This website is currently in development and is scheduled to launch September 2016.